National Museum of Afghanistan
International Ideas Competition
Shortlisted competition entry
Our proposal for the National Museum of Afghanistan aims to deliver a world class Museum and signal the gradual reversal of the decline of Kabul's once great building fabric.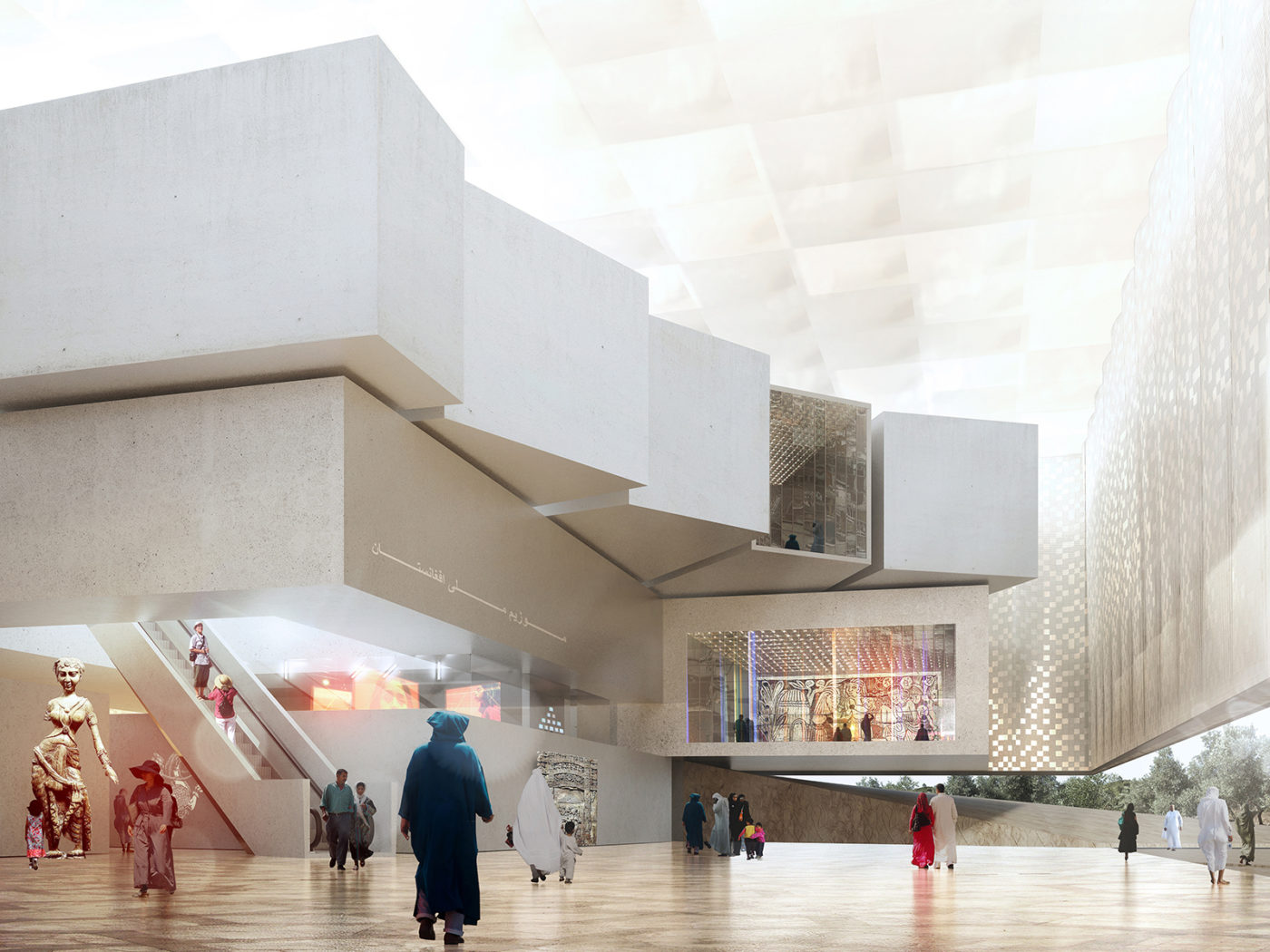 The main building "container" is a pure, glistening object, reflecting it's surroundings and hovering above it, detached and holding it's precious cargo. Elevated to the height of the surround wall it stands as a symbol of unity and progression towards the bright future of Kabul.
From afar the main building "container" reads as a clean monolithic object. It is pure in form, whole and complete. On approach a detailed texturing is revealed providing scale, rhythm and an ordering device for the functions within.
Re-thinking the ideas about art and collection strategy results in an alternative approach to the ordering of public and private space within the museum building. Controlled exposure to the inner workings of the museum extends the traditional museum experience.