Seaforth Kitchen Garden
Shortlist – NSW Architecture Awards, Small Projects Category 2014
Winner – MBA Excellence in Construction Awards, Public Schools up to $1,000,000 2016
In 2012, Scale Architecture was approached by Seaforth Public School, who had recently received a Stephanie Alexander Kitchen Garden Foundation grant. As part of the program, which encourages school children to learn about seasonal produce, the school was developing an edible kitchen garden. They now sought a cooking facility where the students could prepare and cook their fresh ingredients.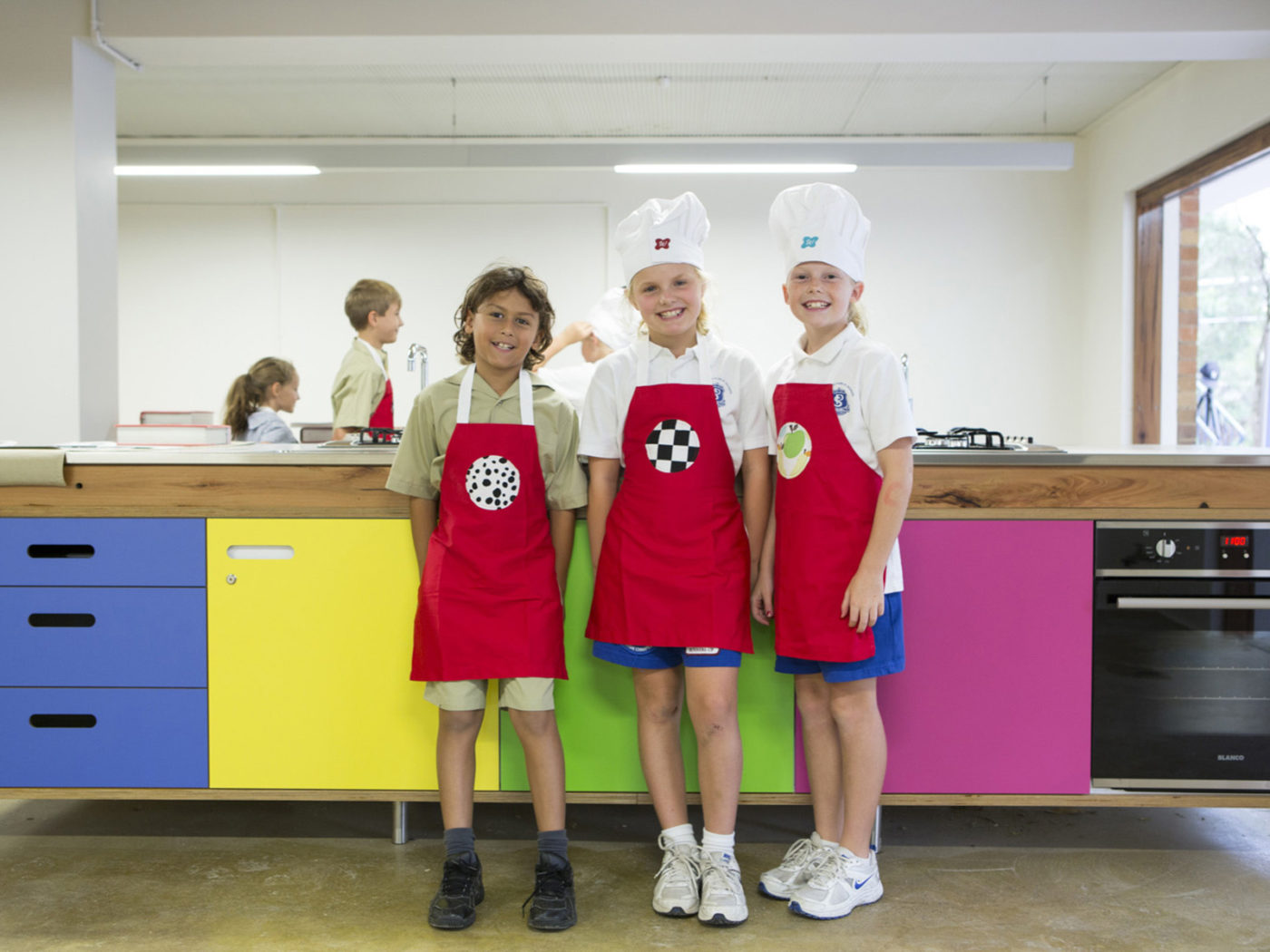 The design for Seaforth Kitchen Garden transforms a tight and awkward undercroft into a lively, functional kitchen facility. The new kitchen, which sits adjacent to the existing garden, balances practicality with playfulness.
As a place that facilitates school classes and gatherings, Seaforth Kitchen Garden is an example of how architecture can become the heart of a holistic environment. This facility has transformed the way in which learning takes place, and has fundamentally altered the identity and spirit of the school community.
In the spirit of small projects, Seaforth Kitchen Garden is an excellent example of low budget, high impact design. The new facility has added immeasurable value to the school, delivering benefits that far exceed the project's costs. This project has, and will continue to, engage, delight and inspire young students, and the broader community, now and into the future.