Powerhouse Parramatta International Design Competition
From the Jury Statement:
The Jury considered the proposal to be an elegant and simple design, particularly with regard to its functional and operational solutions.
The design presented a coherent and developed landscape approach, influenced by collaborator Burle Marx. This was manifested in the design through the large 'void' under the museum given over to public space, and the patterned landscape approach which extended across the site into the building.
See full jury feedback here.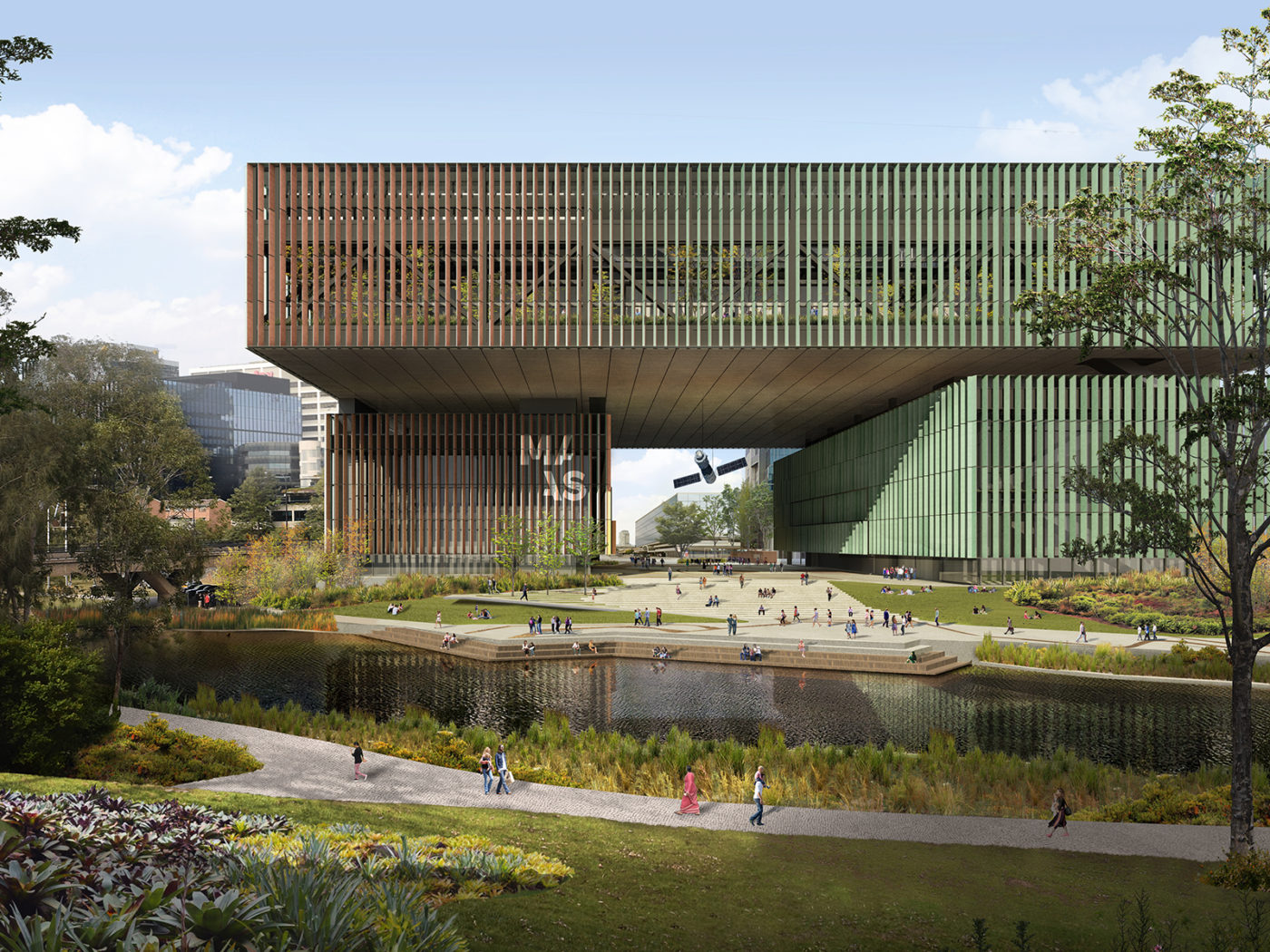 Architect Statement:
The strategy for the Powerhouse Parramatta site capitalises on a prime opportunity to activate the public domain at multiple scales. At the human scale, we respond to the public's experience of the Powerhouse building against the backdrop of burgeoning high-rise residential towers. Our design anchors the precinct with a building that is fine-grained, approachable and porous. At the urban scale, its iconic presence is instantly recognisable as a meeting place. This cultural drawcard is gateway for Powerhouse Parramatta, activating the urban fabric at the heart of the revitalisation of the Parramatta riverfront. The Powerhouse Parramatta will set a benchmark for sustainable design and development, while providing an internationally recognised cultural institution for the Sydney. It recognises the site as the riverfront's most public gateway, where the future 'Civic Link' will meet the river's edge. The building addresses this with a landmark public building that despite its large scale, is highly legible at the human scale.