Gipps Street Terrace
Winner – MBA Excellence in Construction Awards, House Additions / Alterations 2017
The project is a contemporary renovation of a modest two-storey terrace house in inner Sydney.
The ground floor has been completely transformed by converting the old lean-to into a light-filled conservatory.  New steel doors open to the courtyard, bringing light, air and views into the living spaces which were previously dark and small.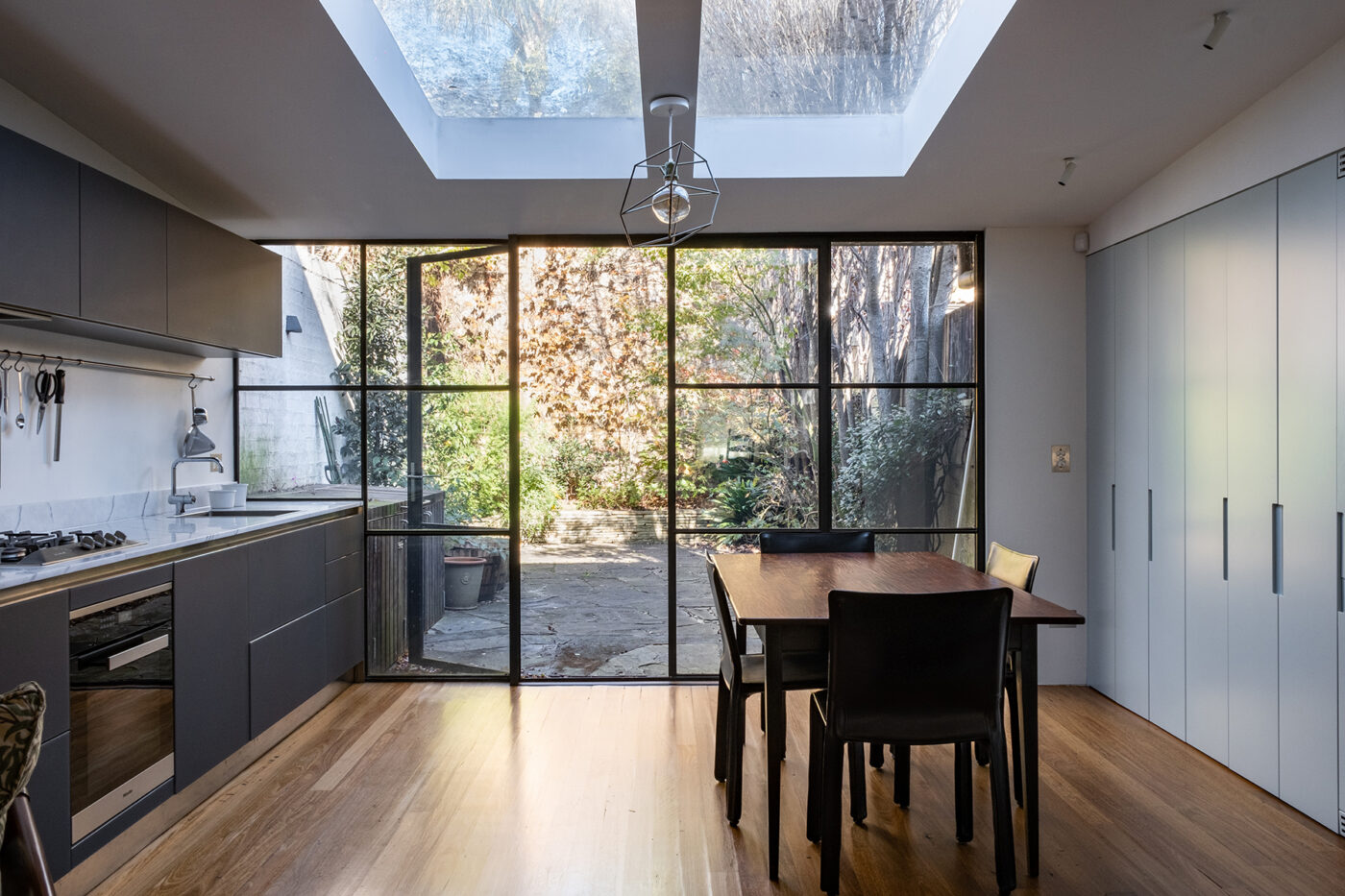 The house interiors have been updated with simple materials and delicate details to remove visual clutter from the modest spaces. Recycled tallowwood floorboards add warmth and a subtle colour.