Wilson Park Pavilion
Located on Wangal country, at the western boundary of the Sydney Olympic Parklands, the project is a key component in a network of public domain elements strung along the water's edge. It brings the aims of the broader strategic masterplan into the architecture and contributes to the long-term improvement of the public realm. The project seeks to utilise its strategic location to bring together people, activity, and life.
Wilson Park Pavilion is home to Paramatta bike hub, a community-activated, social enterprise. The project is an adaptive-reuse of an underutilised amenities and storage facility –  the old apricot brick building, wrapped in a new polycarbonate skin, signals its new presence on the waterfront, while creating vital social amenity.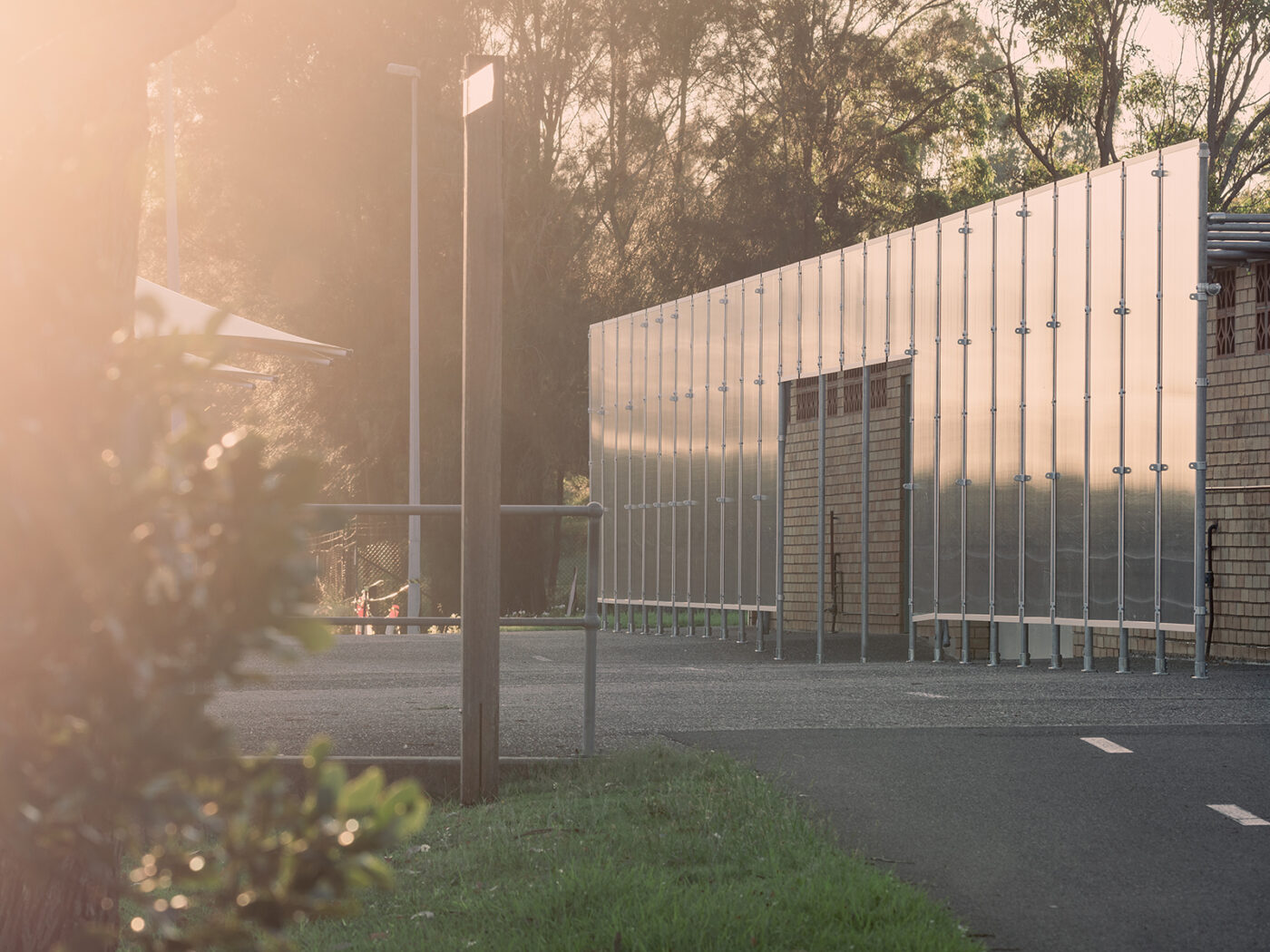 The transparent polycarbonate skin creates both an architectural presence in the public domain, as well as making expanded spaces, in and around the footprint of the existing building. On the riverside, an outdoor gallery / colonnade makes an exhibition space, providing artwork fixing points along the entire facade. And to the park-side, additional secure storage for bikes is provided.
The footprint is kept to a minimum, providing the necessary amenity, while reinforcing the idea of "small building in parks" where the generosity of public space and design excellence define the visitor's experience.