Wilson Park Pavilion
Located on Wangal Country on the foreshore of the Parramatta River, the Wilson Park Pavilion is an adaptive re use of an existing amenities building. It creates a new space for a new a community based bike hub, and marks the start of the River Walk as the gateway to Sydney Olympic Parklands.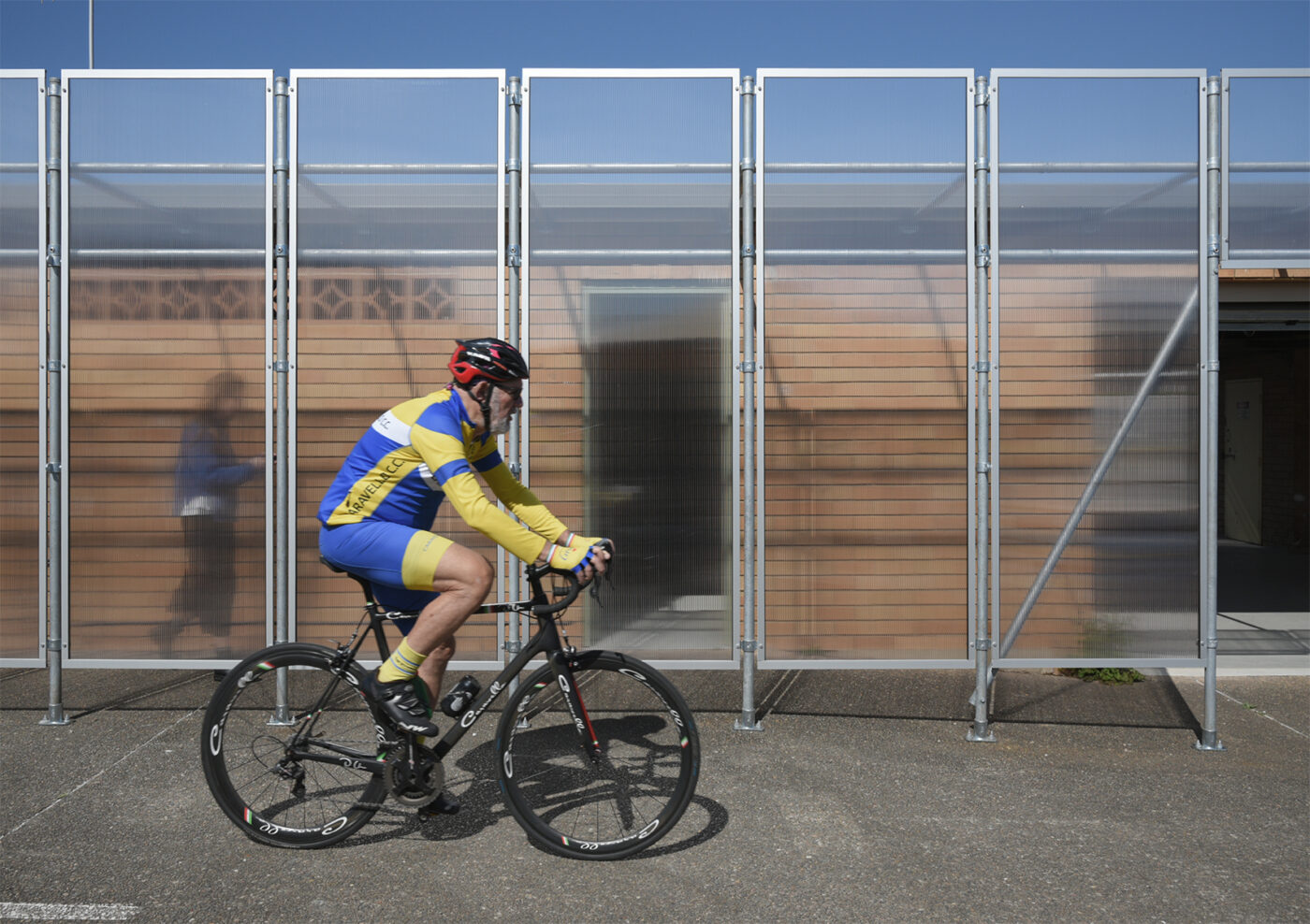 Situated between the river and the adjacent to the new Cricket NSW Centre of Excellence, the project brings a human scaled element to the waterfront.  A transparent polycarbonate skin wraps around the perimeter of the existing apricot brick building, signalling a new occupation of the site, while providing opportunities for integrating of public art.