Milis Salem House
Highly Commended – Timber Design Award, Residential Class 1 2004
The Milis Salem house is situated in the inner periphery of suburban Sydney – Alexandria is a neighbourhood characterized by a mix of Victorian terraces and worker's cottages – a classic Australian 19th Century suburban landscape.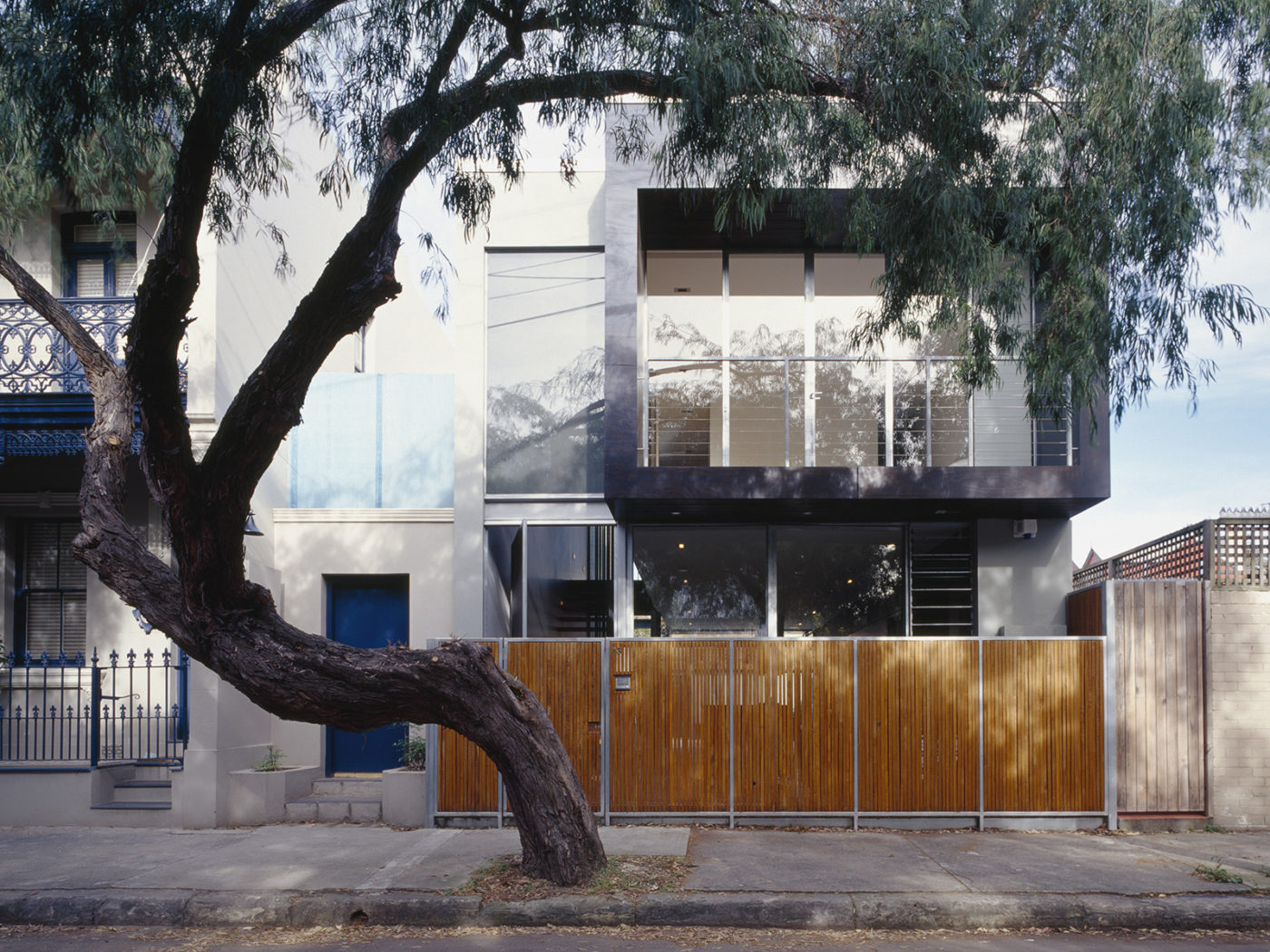 The project resulted from an 18 month email conversation between the Sydney based client and the Amsterdam based architect. The client wanted an impossibly cheap house that looked luxurious; that was compact but would never feel small.
The site is occupied by 2 distinct components, separated by a private garden courtyard. The main house consists of a single extruded volume of black plywood suspended from beams in the roof structure. The offset suspended volume divides the house programmatically – its interior spaces enclose the private functions of the house, while its exterior surfaces define the public spaces.
On the ground plane, a single fixed element in the form of a cantilevered in-situ concrete bench, anchors the space and creates a hearth.