Long Courtyard House
Shortlist – Houses Awards, Alterations and Additions Under 200m² 2014
This project is a contemporary addition to a turn-of-the-century terrace house in inner Sydney.
By reorienting the courtyard to the side of block, the project challenges the typical terrace configuration. It creates a north-facing side garden extending the full length of the addition.
The project is a compact building with a slender footprint, where each interior space relates to a new garden room. An equivalency of interior and exterior space is created, expanding the spatial relationship beyond the building envelope.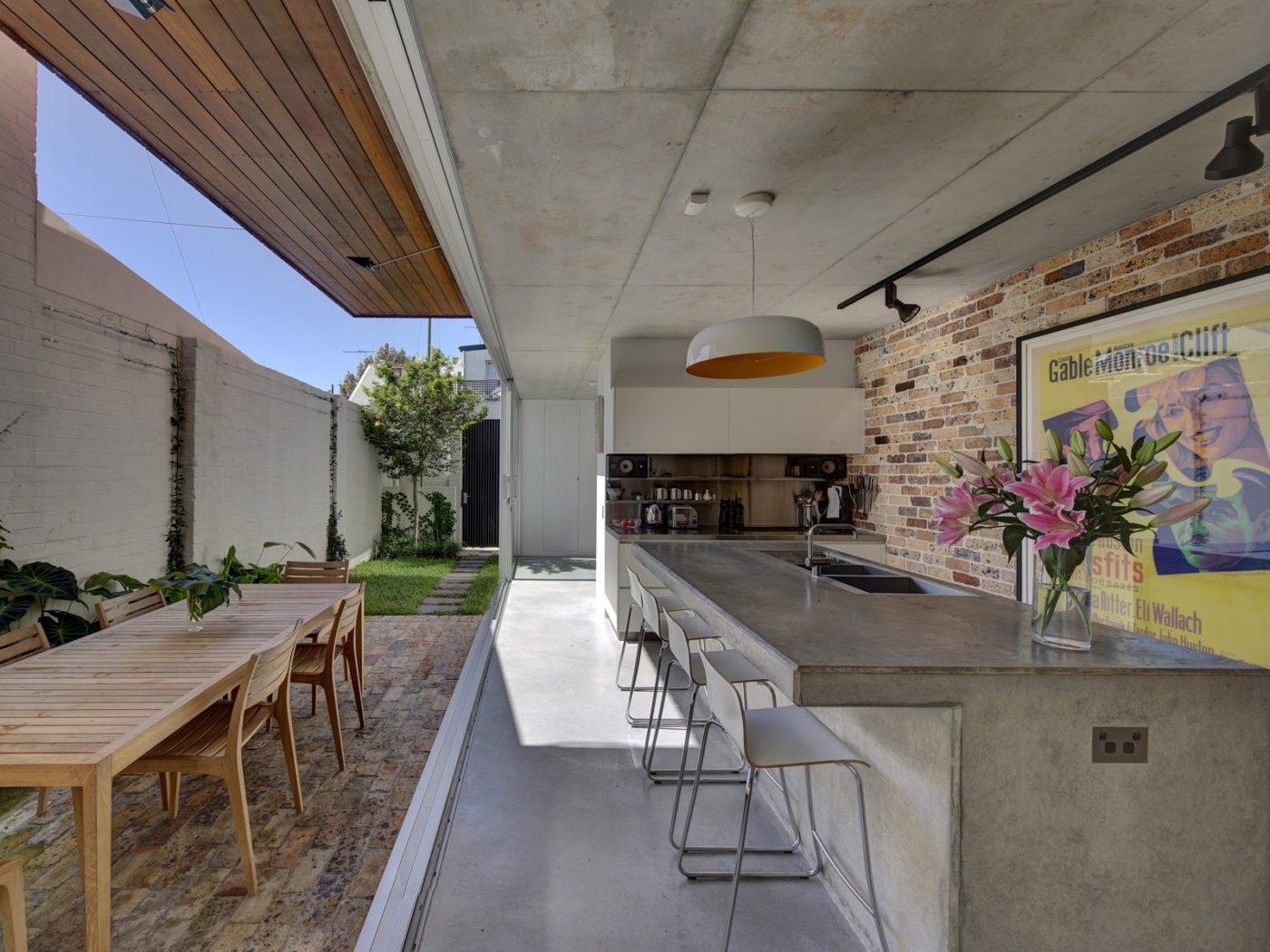 The addition is made up of two pure forms, each addressing its own garden. The concrete volume on the ground floor opens north to the long garden court, while a cantilevered timber box floating above opens east to a roof garden.
These discrete forms define the spatial arrangement – living takes place on the ground floor, inside the solid and elemental concrete form, while bedrooms are contained in the lightweight timber box above.