Prime Minister's Lodge
International Design Competition
Our organisational strategy for the Prime Minister's lodge is based on an understanding of the Griffin Plan for Canberra. Fundamental to Walter Burley Griffin and Marion Mahoney's vision for the city were relationships between buildings and the landscape.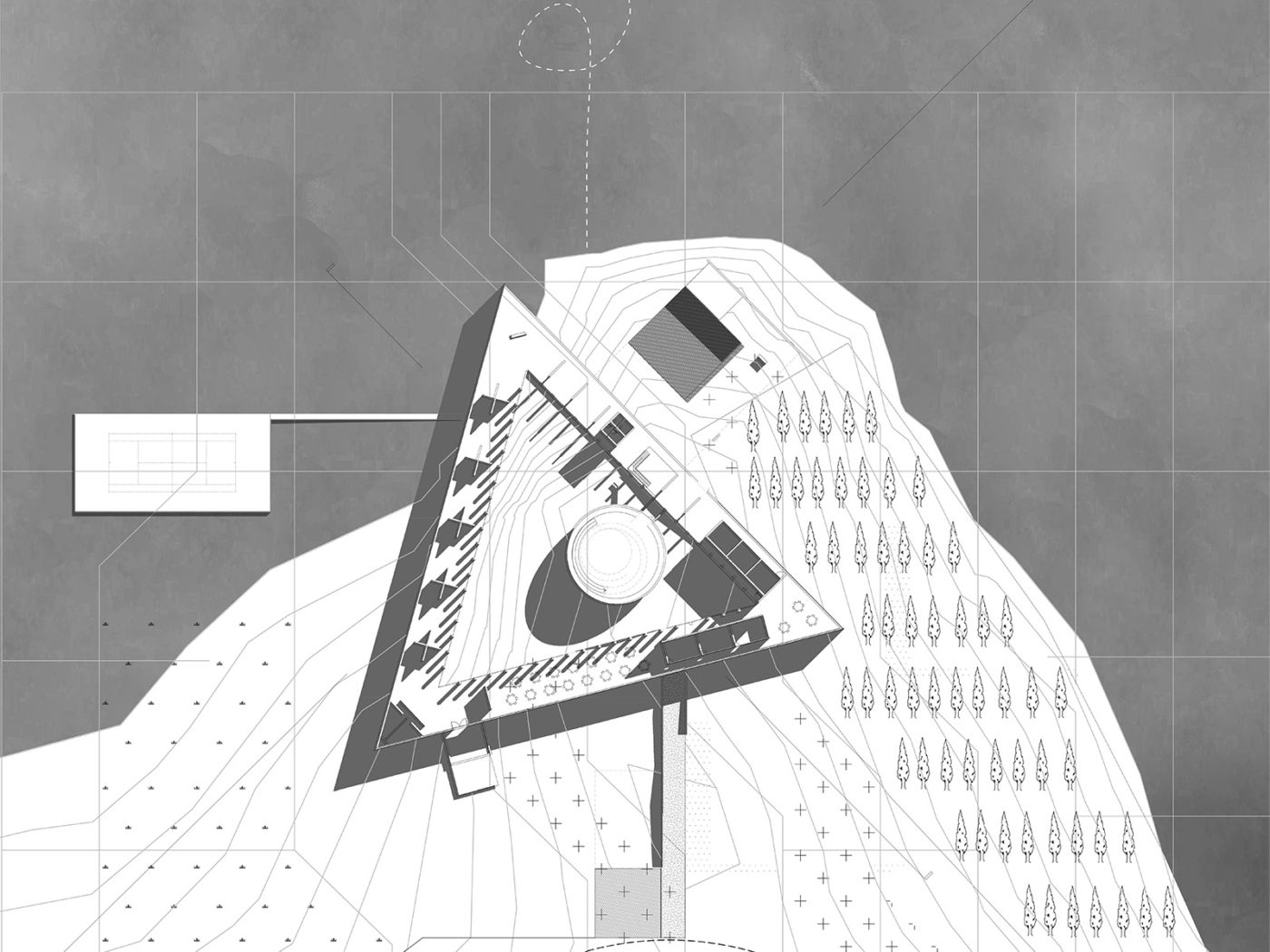 Our response to The Lodge relates to this vision of Canberra, building on three of the key principles underpinning the Griffins' plan:
Geometry
Canberra's plan is defined by axes which radiate from Parliament House and relate to topographic features of the landscape. Consequently, our response aligns the house on an axis between Parliament House and Black Mountain.
Monuments
Major buildings in Canberra are conceived as monumental objects in the landscape, rather than as urban fabric. Our building is thus envisaged as a collection of pure forms, which are arranged in relation to the topography of the site.
A Green Heart
An enclosed courtyard is framed by the monumental triangular form. This creates a private domain with a unique microclimate of preserved ecology.
The Lodge's organisation is based on a tripartite need to house public, intellectual and private activities, while also responding to these three facets of the Prime Minister's role.
Each of these components is contained within a separate, though internally connected, geometric volume.
The aesthetics of the house respond the civic nature of the project with a distilled classical architectural language. The volumes are clad in a custom-made concrete tile that recalls the Griffins' earthy image of Canberra as well as their mentor, Frank Lloyd Wright. The cladding expresses the solidity of the house volumes, and ties it back to the landscape.