Highland Ridge House
The Highland Ridge house is situated on south facing ridge of Middle Cove in Sydney. Middle Cove is a neighbourhood characterized by a mix of freestanding suburban brick houses – a classic Australian 20th Century suburban landscape.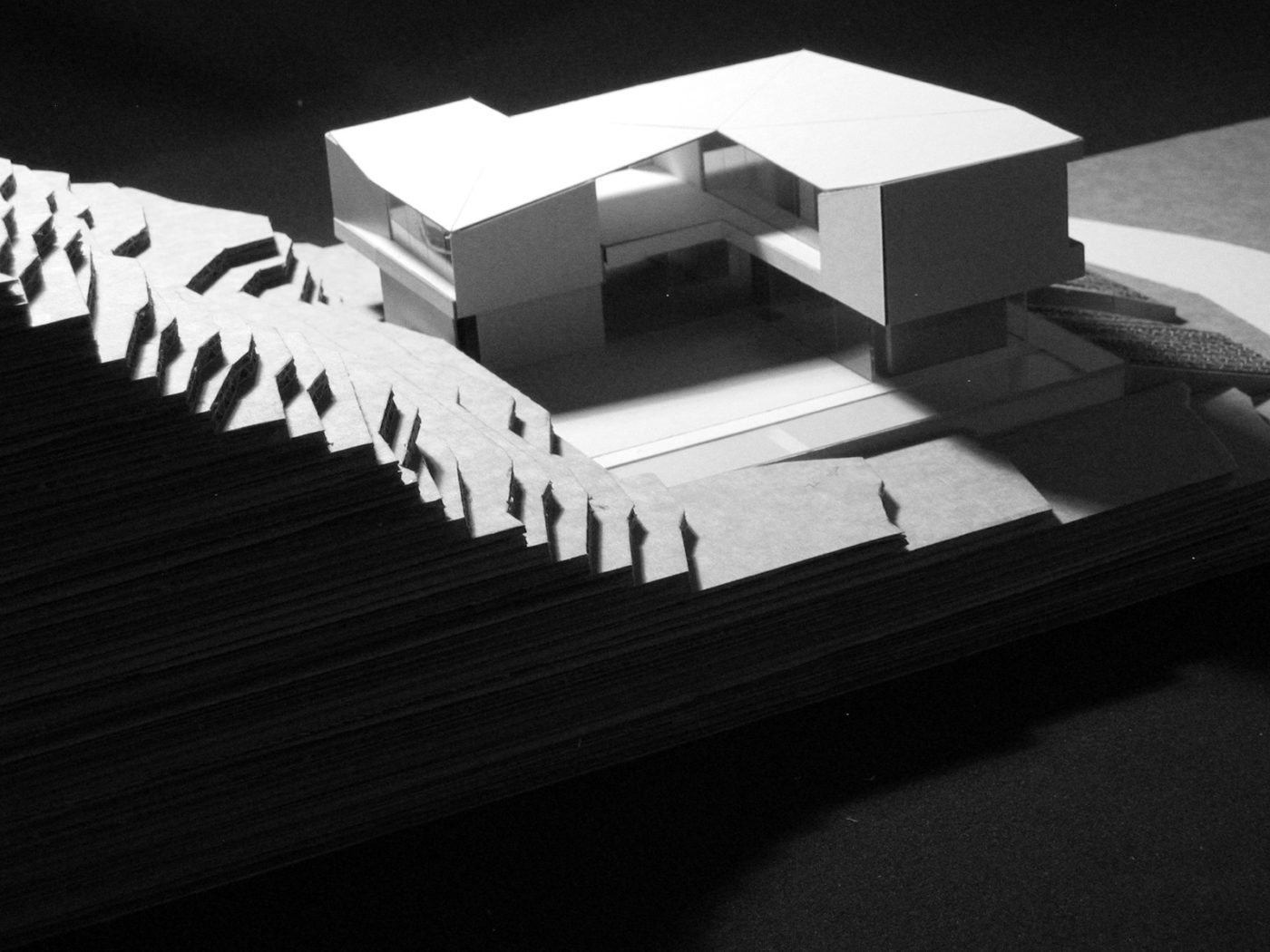 The site is occupied by a house which consists of 3 very different layers. The upper layer is conceived as folded volume of perforated steel – it as an artificial landscape, enclosing the most intimate programs of the house. On the ground plane, the perimeter walls disappear into a field of elements that extend beyond the envelope of the building. This creates a fluid boundary between the interior and the exterior and it is here where all the main living functions are programmed. The lower layer is carved into the hillside, creating the entry into a subterranean volume.