Gibbons Rent Pocket Park
2nd Place, Invited Competition
The Gibbons Rent Pocket Park is a green oasis amongst the hard, vertical walls of brick and steel. Normally used as a shortcut, visitors will find this forgotten passage transformed by community garden allotments where residents can grow produce, tend flowers and trade seedlings. At the end of the laneway one discovers a pocket forest of vibrant ginko trees – entering this intimate urban living room where you can pause and reflect on the city above, you may discover a surprise view of the Shard tower reflected in the sky.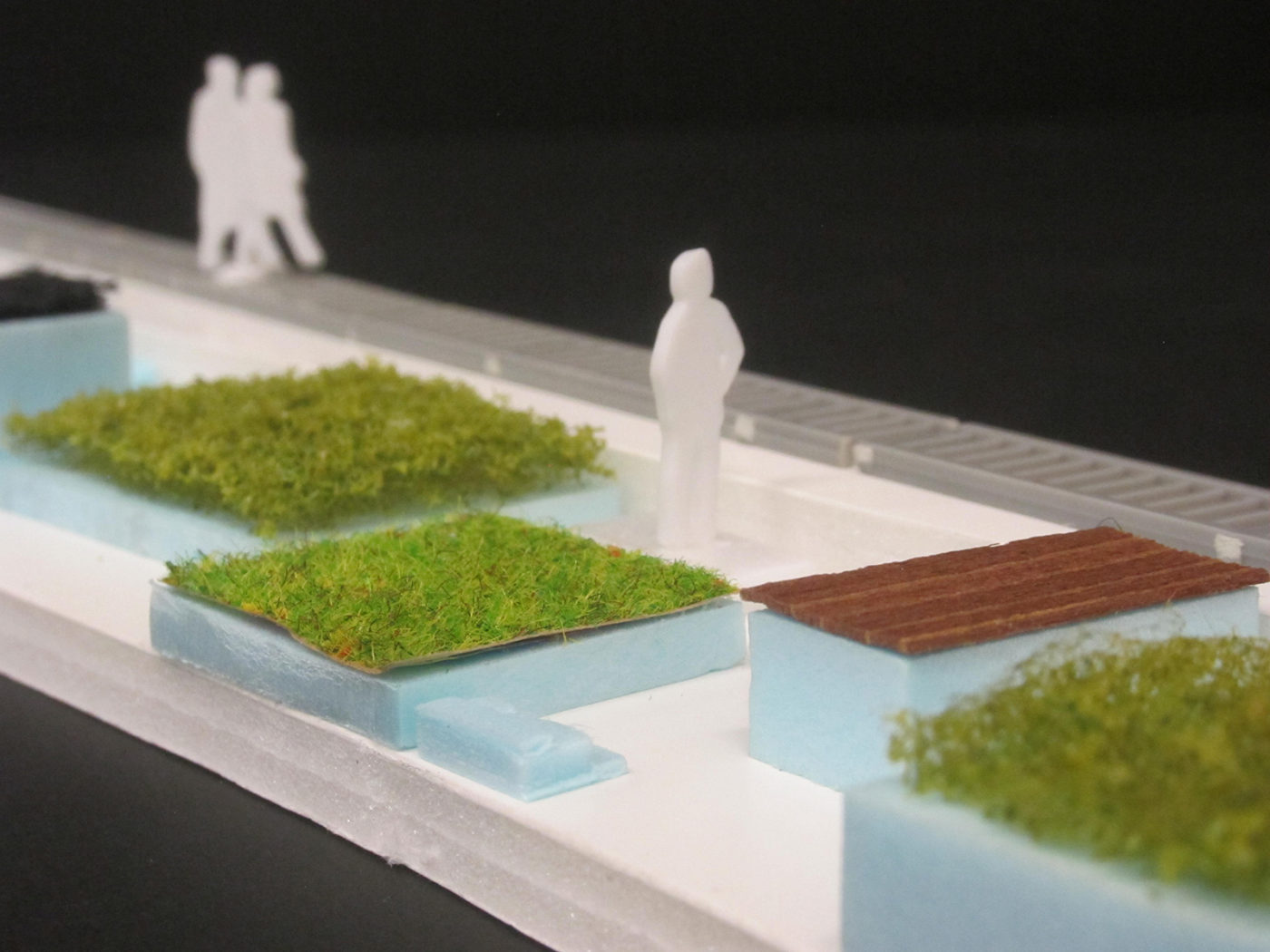 Modular corten steel planter boxes make a flexible and changeable allotment garden. They have been designed at varying heights to integrate steps, seating, table and workbenches. A raised grated steel walkway provides easy access across the site and is seeded with flowering grasses. Lit by green chandeliers at night, Gibbons Rent reconnects Bermondsey St with the Tooley St. Properties backing onto the laneway are invited to extend their boundaries to the space, creating mutual benefits for both land owners and the community.
The park is animated by a layer of events, temporary and permanent; formal and informal; large scale and small scale. The car park to the west of the site may host large temporary events in the short term, raising awareness of the site, while the area in front pf the pocket forest may be used for more regular events such as seed swaps, mobile library carts and planting workshops.